Spirit of the Desert: The National Parks of the Southwest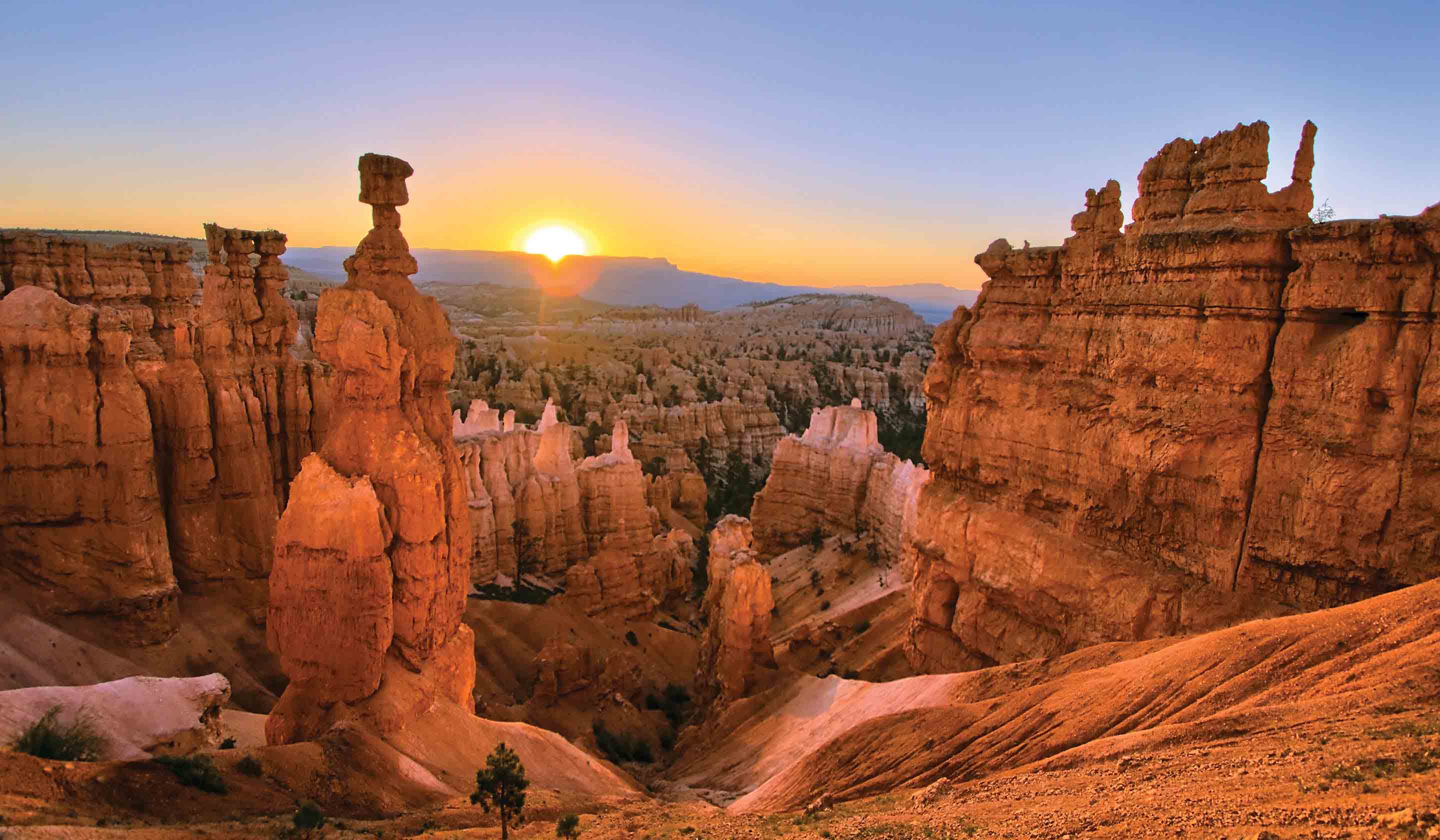 Spirit of the Desert: The National Parks of the Southwest

Stunning landscapes so arresting that they'll live forever in your mind's eye… impossible red rock arches opening before you like grand entryways, offering a sense of endless possibility… canyons and immense cliffs, seemingly carved by a giant to form an island in the sky… fanciful hoodoos come alive while gods and legends linger everywhere… how the human spirit is cheered and fortified by the spirit of the desert. On the ground or by air, explore Arches, Canyonlands, Capitol Reef, Bryce Canyon, Zion and Grand Canyon national parks. Fly over the remote reaches of Capitol Reef and see the Grand Canyon from the air en route to Las Vegas. Spend two nights on the Grand Canyon's North Rim for a fresh, "new" perspective of the park, enjoyed by fewer than 10% of park visitors. Enjoy independent sunrise and sunset spirit-of-the-moment experiences in the national parks… and gain insights through filmed vignettes by Ken Burns and Dayton Duncan, sharing their own personal stories and of those who shaped the creation of the national parks.
National Parks and Preserves
We're a company, and a family, of passionate travelers. As a family-owned travel company for almost 100 years, our values and vision remain true: always do the right thing. Deliver more than what's expected. With journeys across 7 continents, in over 100 destinations and to 70+ countries, we keep moving forward to find new ways to enhance travel experiences that will be memorable for a lifetime – and we're honored to have the trust and guest satisfaction to be named to
Travel + Leisure's
...